Services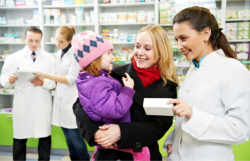 Newport Pharmacy, Inc. envisions a safe and effective pharmaceutical service to her clients. We dream to unite other healthcare and community resources with our efforts to help every client served. With this in mind, we offer the following services:
Vaccination Services
We give all types of vaccines in our Vaccination Services.
Medication Disposal Program


Newport Pharmacy, Inc.

is one of the pharmacies who offer Medication Disposal Program where you can dispose your unused medicines to prevent environmental and societal problems.
Medication Therapy Management or MTM
We provide our Medical Therapy Management Services to help make the best out of your drug therapy and to improve your therapeutic outcomes.
Prescription Reminder Program
Forgetting your daily medications is inevitable that is why, with our Prescription Reminder Program, we remind you of your prescriptions.
Medication Synchronization
To avoid skipping your medication, we coordinate with your medication refills so that you will be able to pick your medications up every day.
Specialty Medications
Our Specialty Medications include medications for HIV/AIDS, Hepatitis and Multiple Sclerosis.
Aside from the aforesaid services above, the following allows our clients to enjoy our nature of business with the following:
FREE Delivery
Accept ALL insurance
Special Packaging
Community Lectures
OTN Network Cards accepted
Visa, MasterCard, Discover, American Express, FSA (Flexible Spending Card) accepted
Among our specialized services for our patients include our on-site private consultation room if you wish to be counseled by our pharmacist.
FREE Pick Up and Delivery of Prescriptions