Prescription Reminder Program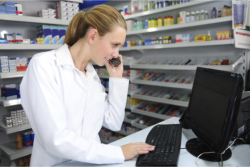 Everybody needs to be reminded of their medication most especially when these medications are in line with your treatment. In order to help you remember, we launch our Prescription Reminder Program which allows us to:
Remind you of the time schedule of your medication
Send you emails minutes before your medication intake schedule
Refill your medication in case you are running low
Deliver your medications straight to your door
Nobody wants to forget their medication. We can help you remind yourself for your wellbeing is our only priority.
To avail of our Prescription Reminder Program, feel free to call us at 201-963-1903.
FREE Pick Up and Delivery of Prescriptions