Medication Therapy Management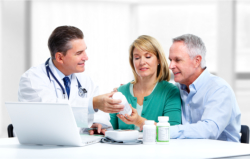 To help boost the effect of your prescriptions, Newport Pharmacy, Inc. introduces our Medication Therapy Management Services. Medication Therapy Management, otherwise known as MTM, is a medical care made available by pharmacists to help make the best out of your drug therapy and to improve your therapeutic outcomes. This includes an extensive variety of professional activities that includes but does not limit to:
Carrying outpatient assessment
Performing a comprehensive medical review
Putting together a medication treatment plan
Checking on the effectiveness and safety of the patient's medication therapy
Enhancing medications
To avail or ask more of our Medication Therapy Management Services, call us at 201-963-1903.
FREE Pick Up and Delivery of Prescriptions