Medication Disposal Program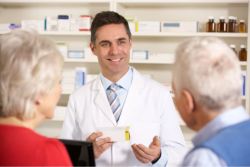 Human as we are, there are times when you forget taking your daily prescription. When you are overflowing with all the unused drugs, you tend to throw them away. Did you know that forgetting your prescription and throwing these medicines away may be harmful than what you think? Why? Here are some of the reasons why you should reconsider throwing away your prescription medicines:
Teenagers are prone to taking these medicines to make them high. According to a reliable statistics, there has been an alarming rate of growth of these instances have been recorded in the United States of America.
These unused medications, when thrown, are harmful to the environment, but these were not really given importance by many because of the lack of knowledge of such harm.
In order to prevent these, many pharmacies have taken back programs for the safety dumping of unused or expired medications. Such of these pharmacies is Newport Pharmacy, Inc.
Leave your unused or expired medicines to our care now and help save our environment and the next generation. Call us at 201-963-1903.
FREE Pick Up and Delivery of Prescriptions