About Us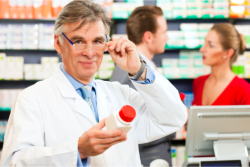 Newport Pharmacy, Inc. has been standing on the solid ground ever since the year 1970 and has been with the current owner ever since 2000. We make every effort to satisfy your needs in a growing society as we pride ourselves on being an independently owned local pharmacy that serves all of Hudson County.
We are located in Downtown Jersey City, a walking distance from Newport Center Mall which is only minutes away from New York City Metropolitan Area.
To learn more of our services, visit the Services Tab or call us at 201-963-1903.
Non-Discrimination Policy
Newport Pharmacy, Inc. does not endorse disparity in employment and service provision. Conforming to Title VI of the Civil Rights Act of 1964, Section 504 of the Rehabilitation Act of 1973 and the Age Discrimination Act of 1975, as a company, we shall not exhibit unlawful discrimination against any person on the grounds of race, national origin, gender, sexual orientation, color, religion, age, disability, parental status, marital status or veteran status.
FREE Pick Up and Delivery of Prescriptions